Ali Baba Organic Marketplace
1 Mott St, New York, NY 10038
Order now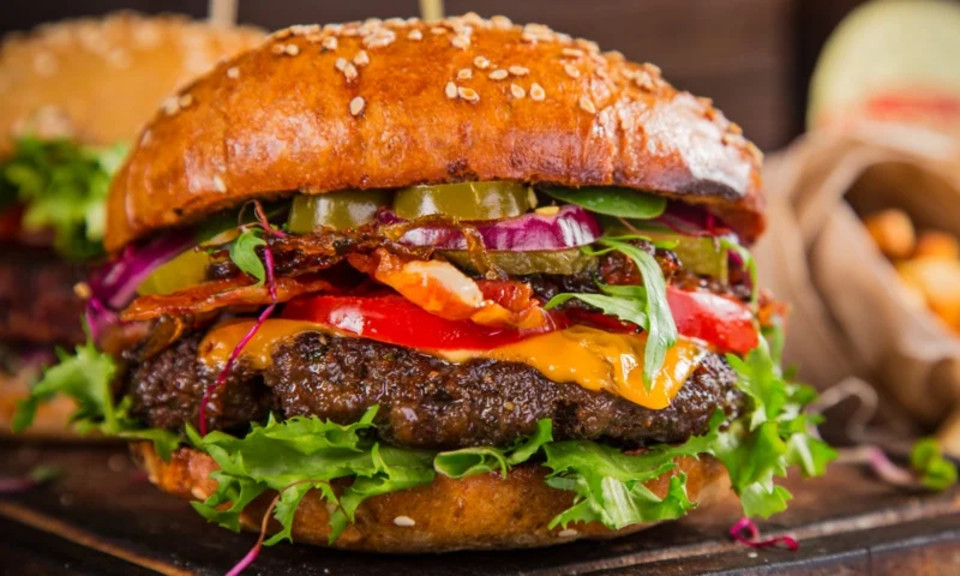 Anthony Vincent
All other restaurants should read this review and take notes -

I ordered meatloaf. They didnt have it. They tried to call me several times and didnt get me. So, what do you do, cancel or order? Bad move - people order food and they are hungry. - The delivery man rings my bell and says so sorry we didnt have meatloaf so they substituted it. I hope its okay. I open the bag and in it I see two huge fresh platters of food that included fish, meatballs and chicken! It was a feast with leftovers that will last is for the next two nights.

In life problems happen. No one is perfect. So many times its not the problem that is most disturbing but how the company deals with the problem. Ali Baba scores the highest marks for how they dealt with this problem. They turned a disappointment into a great night. Thank you for stepping up.
Alex
These guys are still the best.

I used to live nearby so they were my go to store. But after I moved away I still go back to them after trying all the other stores near me.

Last time I ordered they even surprised me with what was essentially a full complementary meal consisting of half a roast chicken plus mash. As well as coleslaw plus chickpea salad all of which were delicious!
Sarah
First time ordering here and Im so happy I did! Amazingly fresh produce. They were out of one thing I ordered but when they called, they were able to substitute it with another item which was just as good and the lovely lady on the phone was beyond nice and sent a little something extra for the mixup with a handwritten note! Thank You Ali Baba!
Colin
Ordered a custom salad (tossed baby spinach, lemon juice, egg whites, sesame tofu, grilled chicken, corn, cherry tomatoes, mangoes), beef and barley soup, and juice. VERY generous with salad toppings, for $9, i was happy with my unhappy new years resolution diet. If you dont ask for utensils, dont expect any even a straw
Sarah
Some of the best customer service I've ever experienced! They went above and beyond and even gave me some complimentary vegetables. My order also arrived sooner than expected and the individual delivering my food was very friendly.
Damaris
I have been ordering from Ali Baba Organic Marketplace for almost one year and not one have I been less extremely happy with them. Their food is always fresh, my orders are always made with care and delivered extremely fast, their customer service is extraordinary... I always feel valued and my satisifaction is most important to them. I enthusiastically recommend Ali Baba. They are a business that others should stive to emulate. I also want to take a moment to recognize Sam, for always delivering my orders with a smile, care, and the upsmost professionalism. Thank you so much to the whole staff for exceptional service and sincere care for their customers!!! Sincerely, your loyal customer, Marcos!
Laura
This was such a great experience! Ordered some cakes, a bagel and such. When the order arrived, I noticed a container of fresh raspberries with a note saying thank you for your order and happy holidays, using my name. This was the sweetest gesture Ive seen in a long time. I will forever be a frequent customer not just because the bagel was fresh and filled with plenty of cream cheese and came warm or because the lava cake was delicious and rich but because that type of genuine hospitality is so rare but so welcome. Thank you!
Marcela
It was the first time I ordered from Ali Baba Organic Deli. It was the best experience, from the delivery person to the kindest manager. There was an item in my order which they didnt have so they sent me a note saying:
thank you for your understanding and sent a gift of organic raspberries and blackberries.
I found that to be the sweetest gesture from a deli in all my years in New York.
Thank you! I shall be forever your client.
Taylor
If I could give this place 6 stars I would. Ordered Halo ice cream and he was out of the flavor I ordered, so he texted me with a list of all of his flavors and followed up with a phone call. Thorough and kind. Then he showed up and brought breakfast for the next morning (bananas) for free for the inconvenience! What an awesome guy. Highly recommend.
Taylor
In addition to have a great offering of food, drink and flowers (!!) Ali Baba organic went above and beyond with their top notch customer service! Most places may not care very much but these guys wanted to make sure everything was perfect as well as on time! I will be using them in the future for important orders moving forward! Thanks guys!
About us
24 Hours, American, Breakfast, Dessert, Dinner, Grocery Items, Halal, Late Night, Lunch Specials, Organic, Sandwiches, Wraps
Today

Delivery: 7:30 AM - 12:00 AM

Takeout: 8:00 AM - 11:00 PM

Delivery

Monday:

7:30 AM - 12:00 AM

Tuesday:

7:30 AM - 12:00 AM

Wednesday:

7:30 AM - 12:00 AM

Thursday:

7:30 AM - 12:00 AM

Saturday:

7:30 AM - 1:00 AM

Sunday:

7:30 AM - 12:00 AM

Takeout

Monday:

8:00 AM - 11:00 PM

Tuesday:

8:00 AM - 11:00 PM

Wednesday:

8:00 AM - 11:00 PM

Thursday:

8:00 AM - 11:00 PM

Friday:

8:00 AM - 11:00 PM

Saturday:

8:00 AM - 11:00 PM

Sunday:

8:00 AM - 11:00 PM